This blog is so late, but what to do, was busy in other works. So, Holi, festival of colours which is celebrated every year in India and now some of the other countries in the world also celebrates Holi with people getting high on weed and dancing all day, just like in India people getting high on 'bhaang'.
Holi is celebrated because it is related to a mythology, which gives the moral value and that is the conquest of good over evil and the victory of love over hate. It is seen as a day in which the friends and families come together, mend broken relationships and enjoy each other in a very joyful way.
Holi is celebrated varies depending on where it is celebrated. In some localities, it is only celebrated for two days. In other localities, it is celebrated up to five days. However, while the length of time may change from place to place. The first day often begins with a public bonfire, which commemorates the burning of Holika.
The next day is when the fun really begins. Armed with Gulal and water guns filled with colored water, people hit the street and begin to color themselves and each other. It is a time of great jubilation and joy. Afterward, people clean up and greet friends and families. Some families have a great feast at the end of the festivities and sweets are almost always exchanged following this dinner, the normal ritual every year.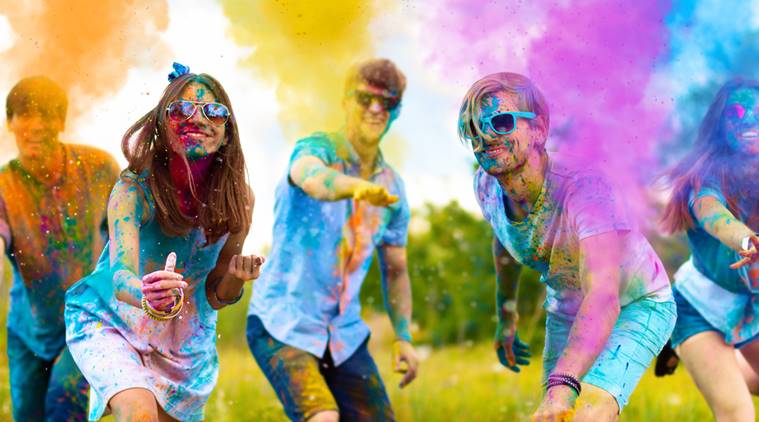 Well, that's how I celebrate Holi every year. Same old, nothing new.
If you ever read this blog and feel like sharing a crazy Holi story, I would love to read it, because I never did anything crazy on Holi. So, feel free to say anything.